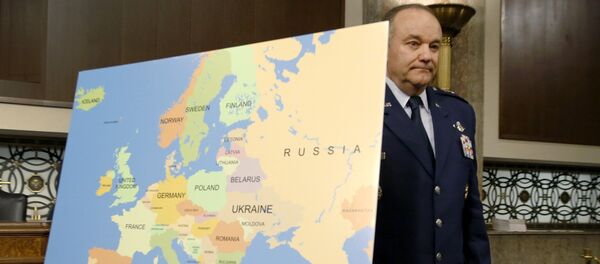 25 February 2016, 16:03 GMT
WASHINGTON (Sputnik) — The view that Russia poses an existential threat to the very existence and survival of the United States is agreed upon by top US military leaders, NATO Supreme Allied Commander General Philip Breedlove admitted in a press conference.
"Russia has chosen to be an adversary and poses a long-term existential threat to the US and to our European allies and partners," Breedlove stated on Tuesday. "Russia sees the United States and NATO as threats to its a goals and constraints to its aspirations."
Breedlove acknowledged that he had used the term "existential threat" often before, including in his testimony on February 25 to the US House of Representatives Armed Services Committee. He recalled that other top Obama administration officials had used the term too.
Breedlove made clear that he envisaged a literal possible Russian nuclear attack on the United States.
"I see it as a real threat. This is a nation that holds thousands of nuclear weapons and they talk all the time about using those nuclear weapons," he said.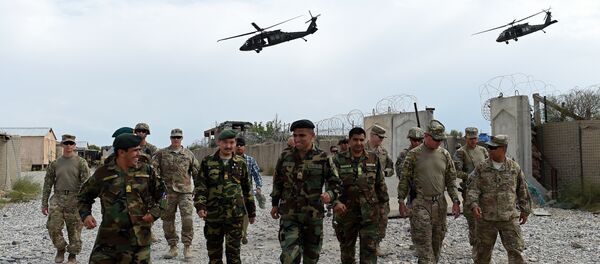 17 February 2016, 22:40 GMT
On January 27, US Secretary of the Air Force Deborah Lee James called Russia the top threat to the United States during a hearing of the US Senate Armed Services Committee.
However, Breedlove made no reference to the systematic expansion of NATO through central and eastern Europe over the past quarter century to incorporate all former Soviet allies and three former Soviet republics as well as supporting a coup in Ukraine by using neo-fascist groups in 2014.