MOSCOW (Sputnik) – The Government of South Australia confirmed a 14th nationwide case of the mosquito-borne Zika virus, the Department for Health and Ageing (SA Health) said on Wednesday.
"Yesterday, lab results confirmed that a man in South Australia has tested positive to the Zika virus following a recent trip overseas," SA Health Chief Medical Officer Paddy Phillips said in a statement.
SA Health did not disclose which affected area the 25-year-old returned from.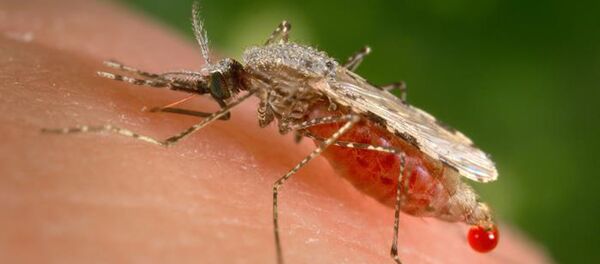 The virus is spread by the Aedes mosquito, which is common in tropical areas of the Americas. Zika poses little threat to the general population, although evidence suggests men can transmit the virus to sexual partners after long exposure and long after any symptoms disappear.
Another study provided evidence that the virus may cause the Guillain-Barre syndrome, affecting the immune and nervous systems that cause non-trauma related paralysis.
The virus is suspected of having strong links to microcephaly, severe brain damage among newborns characterized by abnormally small heads and underdeveloped brains.
Brazil's Health Ministry registered a total of 641 microcephaly cases on Tuesday, up by one-tenth from the previous week.