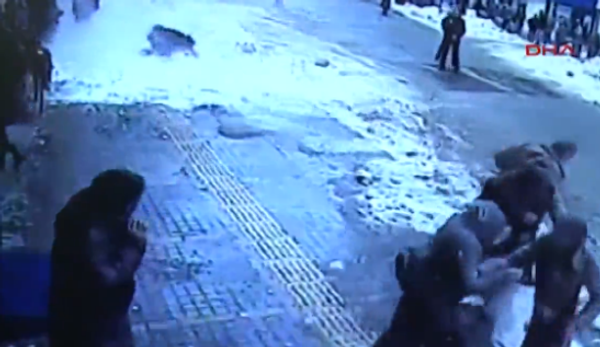 4 January 2016, 23:41 GMT
Weather forecasters predict the strongest snowfall for the end of the week. According to Russia's meteorological service, such snowstorms occur in March once every 50 years.
The snowfall took Moscow's residents by surprise. Pedestrians heading to work are getting stuck in the snow, while many car owners have to dig their cars out of snow banks.
However, many people have not lost their sense of humor and shared their impressions on social networks.
​Spring is coming! Let there be spring!
A little bit of snow)
​Mytishchi. Waiting for 20 minutes…all trains are late…apparently the snow is being shoveled away…
​Almost like a queue to Igromir…[exhibition of computer games]