BELGRADE (Sputnik) — In January, Serbian Prime Minister Aleksandar Vucic called a snap parliamentary election to be held on April 24.
"Military and political neutrality must be declared as the absolute basis of Serbia's foreign policy, as it is they only way to stop the process of euro-atlantic integration," the co-founder of Narodna Mreza, Vladan Glisic, told RIA Novosti.
The pro-EU orientation held by Serbia since 2000, which is upheld by the ruling Serbian Progressive Party, must be eliminated from Serbia's governing institutions, Glisic said.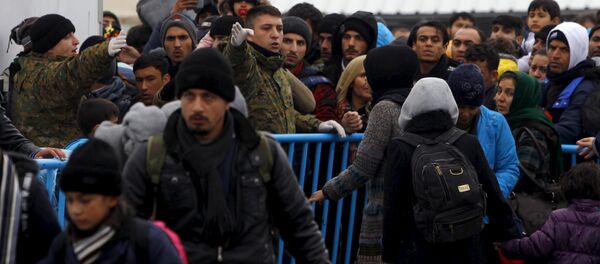 19 February 2016, 16:37 GMT
The politician, who was a presidential candidate for Serbia's 2012 election, stated that the integration with the European Union will not yield positive results for Serbia while surrendering its interests to Brussels.
The Peoples' Union will work towards creating institutions for strengthening ties with countries that will subject economic integration to political demands, according to Glisic.
Serbia's elections come months after NATO invited the disputed territory of Montenegro, historically a part of Serbia, to join the military bloc. Podgorica accepted the invitation the following day. The decision triggered protests in the capital, with some 5,000 opponents taking to the streets. NATO bombed the tiny west Balkan state 17 years ago when Montenegro and Serbia were part of Yugoslavia.