MOSCOW (Sputnik) — Jamil added that it remains to be seen what effect the April 13 parliamentary elections will have on the situation in the country and stressed that the current circumstances prevent some Syrians from participating in the upcoming elections.
"Last time we discussed logistical issues, and I hope now we move on to more serious matters," he said, stressing that the transition of power and a new constitution in Syria should now be discussed.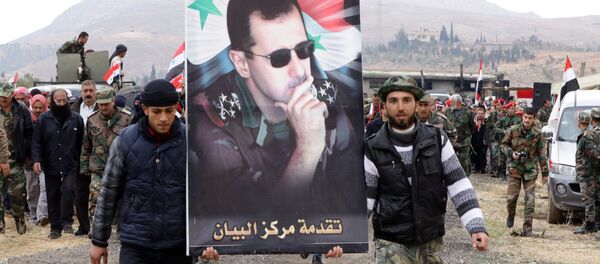 Syrian President Bashar Assad signed a decree in late February setting April 13 as the next election for members of the People's Council.
The UN-brokered intra-Syrian reconciliation negotiations were set to restart in Geneva on March 7 after being postponed in early February because of the parties' inability to reach compromise on a number of issues.