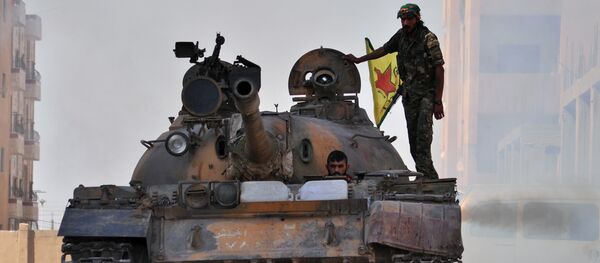 MOSCOW (Sputnik) — Rodi Osman said that the negotiations should be open not only to Kurds, but to others as well.
"Many parties and countries involved in the process, gave us a promise that the Kurds would be invited to the negotiations. But we still have not received an official invitation… We are in talks with many of the great powers involved in the organization of the intra-Syrian talks, we are demanding that we be given access to the negotiations," Osman told RIA Novosti.
"For example, the Assyrians — they did not receive an invitation either. How can an international community want to create a democratic system in Syria, if even now, not all of its people are involved in the negotiations," the Kurdish representative said.
According to Osman, Turkey is the main force opposing Kurdish participation in the negotiations.
"The United Nations should decide who will participate in the negotiations, and who will get an invitation. But in fact, Turkey is deciding more than the UN… Because everyone knows that Turkey has great influence on the situation in Syria. It has links to radical Islamist groups fighting there," Osman asserted.
The UN-brokered Syrian peace talks are set to resume in Geneva on March 9 after having been postponed in early February because of delegates' inability to reach a compromise on a number of issues.