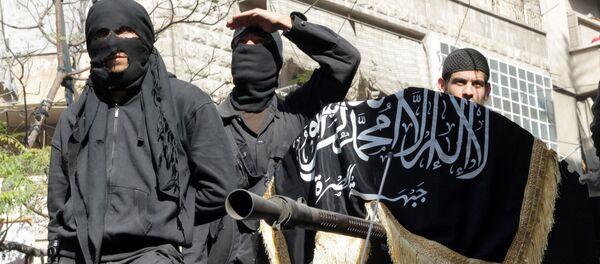 BEIRUT (Sputnik) – Earlier, al-Nusra Front terrorists fired rockets at several mainly Kurdish-populated residential areas in city of Aleppo in northern Syria.
The group also reportedly attacked a number of Syrian army and people's militia checkpoints in Aleppo.
"The Kurds and the Syrian militia were able to repel a large attack by al-Nusra Front and Ahrar ash-Sham terrorists. Vicious battles were carried out in several neighborhoods throughout the day. According to our information, 70 militants were killed and approximately 100 were injured," the source told RIA Novosti.
Russia and the United States reached an agreement on the ceasefire in Syria on February 22. The truce excluded Daesh and al-Nusra Front terrorist groups.