MOSCOW (Sputnik) – On Wednesday, the UNSC unanimously adopted the resolution expanding sanctions against North Korea.
"The new resolution is quite tough. But this is a necessary measure called forward because over the past 10 years North Korea has provocatively ignored the demands of the Security Council on resolutions 1695, 1718, 1874, 2087, and 2094, according to which Pyongyang must immediately end its nuclear missile programs. We remind you that resolutions passed by the Security Council are obligatory for all UN member states," the statement reads.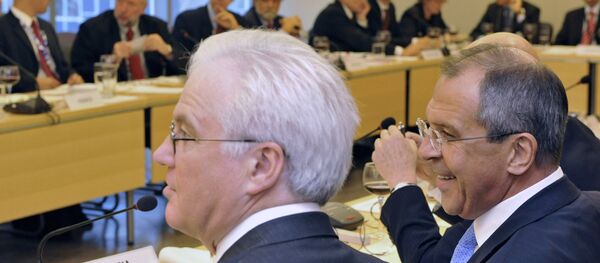 The sanctions imposed by the resolution are slated to affect multiple sectors of North Korea's economy, make all cargo going to and from the country subject to inspection and limit or prohibit the nation's export of coal, iron, gold, titanium and rare natural minerals. The resolution also bans conventional arms sale as well as delivery of aviation and rocket fuel to Pyongyang.
On January 6, North Korea said it had successfully carried out a hydrogen bomb test, which triggered a wave of condemnation from the international community. On February 7, Pyongyang conducted its fourth nuclear test, and launched a ballistic missile in February in violation of the Security Council resolutions.