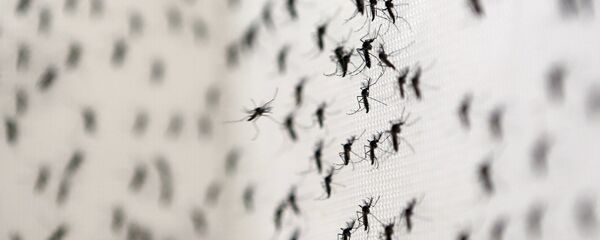 MEXICO CITY (Sputnik) – The 24-year-old mother was infected with Zika in January, on the 13th week of her pregnancy, and her unborn baby developed microcephaly as a result and died at 17 weeks, infectologist at the Central University of Venezuela Jaime Torres revealed as cited by the Venezuelan newspaper on Thursday.
The Zika virus affects primarily monkeys and humans and is transmitted by daytime-active mosquitoes. Transmission through blood transfusions and sexual intercourse has also been reported.
Zika does not cause serious complications in adults, but it can lead to severe brain defects, such as microcephaly, in newborns.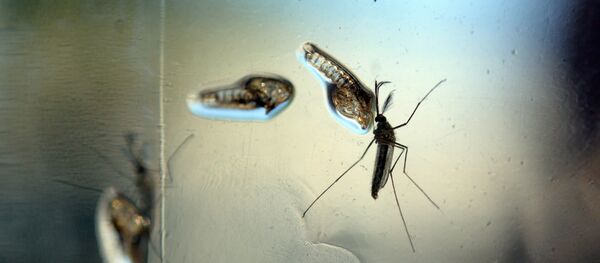 At present, there is no vaccine available to treat the Zika virus. Mosquito control remains crucial to prevent its spread. The diagnosis of Zika virus infections is also very important, especially for the care and monitoring of pregnant women.
According to El Nacional, the parents of the dead unborn baby have authorized that samples of umbilical cord, placenta and the fetus's brain be used for study.
The current Zika outbreak started in Brazil in the spring of 2015. It has since spread across Latin America, with cases having been reported in several European countries and the United States.
Over 300 Zika virus cases and three Zika-related deaths have been confirmed in Venezuela.