They are bracing for even heavier losses if sanctions on trade with Russia are not removed, the German magazine wrote.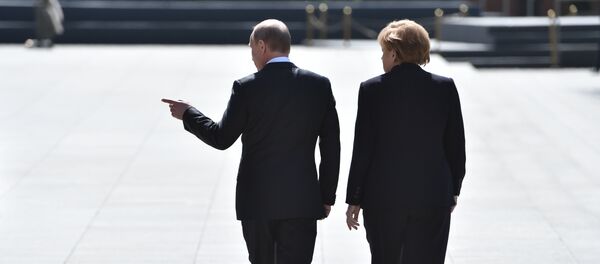 Bavarian businessmen have fully experienced the negative effect of anti-Russian sanctions and Moscow's responsive measures. In 2015, Bavarian exports to Russia dropped by 33.3 percent, and Bavaria lost €1.46 billion. Currently, there are no signs that its economy would be able to find ways to recover.
Bavarian companies are urging the government to restore trade relations with Russia.
According to the article, economic cooperation between Moscow and Bavaria actively developed for a decade, between 2003 and 2013. However, the sanctions regime has reversed the trend.
Sanctions have failed to change the situation in Ukraine but they have created numerous obstacles for both the EU and Russia.
"Damaged trade relations are very difficult to restore. This is why Bavaria is trying to maintain continuous dialogue with Russia. Moreover, if economic cooperation resumes this may contribute to easing geopolitical tensions," Alfred Gaffal, head of the Bavarian Economic Association, said.
The news comes after Bavarian Prime Minister Horst Seehofer visited Russia to meet with President Vladimir Putin to discuss the impact of the anti-Russian sanctions on the Bavarian economy. He repeatedly has called for the withdrawal of the sanctions and advocated for closer cooperation with Moscow.