Kennedy writes that the US decided to remove Syrian President Bashar al-Assad from power after he refused to back a Qatari gas pipeline project. Sputnik also touched upon US foreign policy, the refugee crisis and why Donald Trump would be a better president than Ted Cruz and Marco Rubio.
"We've compromised our own constitution, including the Bill of Rights in the name of the national security state and a warfare state. We've gotten rid, in many cases, of the right of jury trial. We've gotten rid of the prohibition against cruel and unusual punishment. We talked ourselves into this idea that it's okay to water board and torture people."
He went on to say that the US public is disillusioned to think that the US is still a beacon of democracy. He spoke about how the government stood for freedom of people before. But the United States has intervened fifty eight times since WW2.
Kennedy further said that, "WW2 was a huge lesson to us. It was a moral lesson to the United States. It was something that we learned in school, that the Allied forces have done a wonderful thing by defeating Hitler."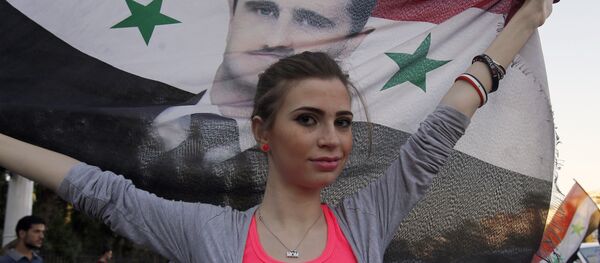 "But we haven't been
responsive
to the refugee crisis. And today we are doing the same thing. And the problem is that we really have been creating this refugee crisis. We are the ones that destroyed the government of Libya."
"We are the ones that in this pipeline dispute helped destroy the government of Bashar al-Assad in Syria. We are the ones who invaded Iraq, when there were no weapons of mass destruction, when Saddam Hussein had nothing to do with 9/11. And Saddam Hussein was very hostile to al-Qaeda, as was Muammar Gadaffi. Gaddafi was helping us fight Al-Qaeda," Kennedy said.
"Bashar Assad after 9/11 gave us the dossiers on terrorists from the Islamic jihadist groups because he saw them as mutual enemies."
Kennedy said, "I am not saying that we should ally ourselves with the dictators. But we ally ourselves with the Saudis. And the Saudis don't let women drive a car. You go to jail if you drive a car. They behead people every Wednesday in Mecca. They torture people and they suppress free speech and they do a lot that is probably worse."
He went on to say that, "When we decide to overthrow those people, if you examine the real motives, almost always they serve the interests of large United States corporations who have an economic interest in the region. And in this case that was true. If you look at the roots of this war it is a pipeline war."
"It was a Sunni revolution that was funded by our allies, by Qatar and Saudi Arabia. And in many cases the soldiers of this revolution were trained and armed by the United States."
The first part of the interview you can find here.