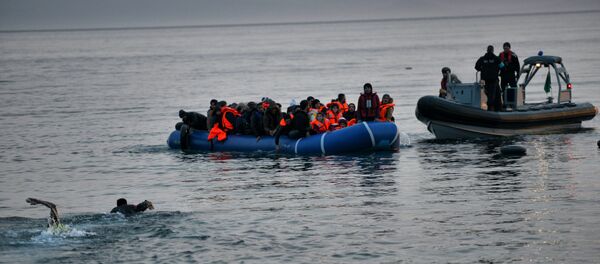 MOSCOW (Sputnik) — Tusk has been touring the Balkans and Turkey ahead of a crucial EU-Turkey summit on migration on Monday. It will focus on ways to stop illegal entries from Turkey to Greece.
Commenting on his Thursday meeting with the Turkish prime minister, Tusk said that Ahmet Davutoglu had "confirmed Turkey's readiness to take back all migrants apprehended in Turkish waters."
The EU chief said he was going to continue his talks with Prime Minister Davutoglu at the March 7 summit, where they will endorse concrete measures to implement the EU-Turkey Action Plan. He complained that the number of migrants coming ashore in Greece was on the rise.