BEIJING (Sputnik) — According to Fu, relations with Moscow are extremely important for Beijing.
"[The relations with Russia] are at the highest level of development in the history of our bilateral relations. External factors will not have any impact on them, they will continue to develop in a healthy way, because it corresponds to the interests of the two countries," the spokeswoman said at a press conference, commenting on the possibility of an impact of Moscow's tensions with Washington on cooperation with China.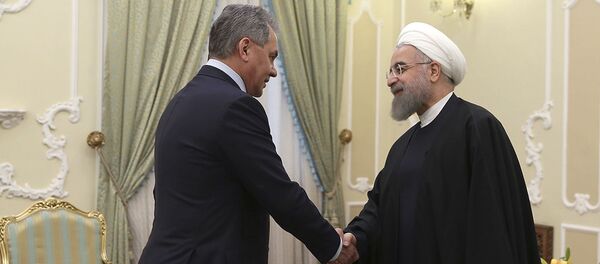 She also noted that the economies of Russia and China were highly complementary, and expressed confidence that the states would maintain the current high level of mutual trust.
Moscow and Beijing efficiently cooperate within the existing economic and banking projects, striving to increase bilateral trade. Among the venues of economic cooperation are the China-proposed Asian Infrastructure Investment Bank, the BRICS New Development Bank, the Silk Road infrastructure fund, and the China-Russia Expo.
In late January, Russia's Foreign Minister Sergei Lavrov said that relations between Russia and China had reached their highest level ever.