Despite a highly publicized luxury goods ban against North Korea, the UN panel in charge of overseeing it has discovered some unusual results, such as limousines armored in the United States and large amounts of gold from Israel.
An inquiry into the sale of four Mercedes-Benz S-600 armored limousines found that the vehicles, originally made in Europe, entered the United States at the Port of New York, where they were armored by a company, the name of which was concealed by US authorities. The limousines then left for China from the Port of Los Angeles.
The only problem with the shipment occurred when the shipper, a member of the US' Customs-Trade and Partnership Against Terrorism (C-TPAT), had to disconnect the limousines' batteries to allow the freight to be shipped as non-hazardous material.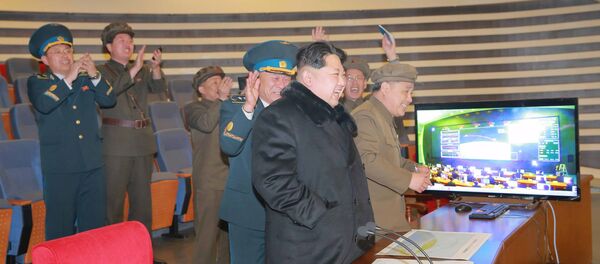 The company, which was previously involved in illegal weapons shipments from 
North Korea
also asked the US manufacturer to name a major Chinese logistics company as the buyer, while the actual limousines ended up in Pyongyang.
The US Treasury and Department of Commerce blanked out portions of the documentation detailing the names of US companies involved.
Israel was found to be the largest violator when it came to luxury precious metals, shipping a total of 7 kilograms of gold worth $346,726 to North Korea, although the country's parliament passed a ban on the practice on December 9, 2015.
Another large supplier was India, although the country said that the exported goods were copper anode slime and not luxury goods, despite a nearly 20-fold increase of exports in precious and semi-precious metals in 2014.
Thailand was found to be another possible violator, as it exported $10,984 of silver jewelry and five vehicles with an average worth of over $52,000 to North Korea. Shipments of gold bullion from Ghana were still being investigated at the time of the report.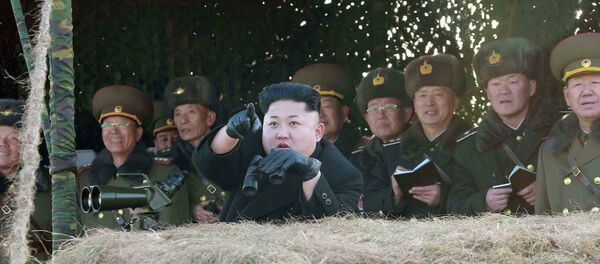 18 January 2016, 16:04 GMT
Drone Sourcing
The UN panel on North Korean sanctions revealed the sourcing of the country's drones, previously covered by Sputnik.
The drones were found to be within the flight range and payload specifications prohibited by sanctions, although their parts were often acquired by falsifying end-user certificates and shipped in violation of export controls. The countries which produced the drone parts were found to include the United States, Canada, the United Kingdom and Japan.
The only significant violation was that of the autopilot, which was bought from a Canadian company with an agreement that the end user is a Chinese company, rather than any other agent. Other than that, the panel found the drones to be made from widely available consumer-grade goods.