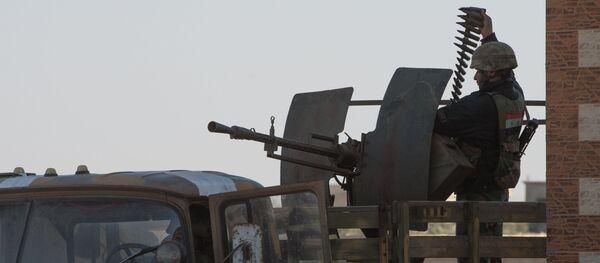 BEIRUT (Sputnik) — Syria's flags had been flown in five neighborhoods of Raqqa, according to the witnesses. The residents took to the streets in two neighborhoods, killing a Daesh terrorist.
The witnesses added that on Saturday there were armed clashes between the the terrorists, after a group of some 100 jihadists tried to desert the city.
The city of Raqqa is the de facto Daesh capital. It has been under control of the jihadists since August 2014. Currently the Syrian army, as well as the Kurdish militias are carrying out offensives to liberate the city from Daesh, which is outlawed in many countries, including the United States and Russia.