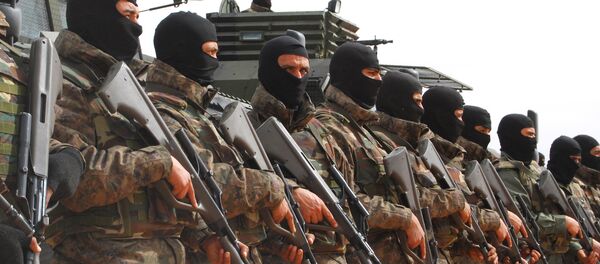 MOSCOW (Sputnik) — On Monday, militants attacked army, police and National Guard positions in the center of the Tunisian city of Ben Gardane near the border with Libya, leaving several civilians and soldiers dead. According to media reports, Tunisian security forces have killed over 30 militants.
"Today's attack shows how right and necessary it is that we focus our support on strengthening the Tunisian border security. But it also shows how urgent it is for the entire region that we achieve stabilization in Libya so that there will be no more safe retreat for ISIS [Daesh]," the German foreign minister said Monday, quoted by the press release.
Steinmeier also called for the formation of a unity government in Libya and the prompt implementation of the peace agreement.
Germany supports the work of the UN special envoy Martin Kobler, who is "overcoming the last remaining hurdles with all his strength," Steinmeier added.
On Wednesday, Kobler highlighted the need for a unity government in conflict-torn Libya amid the rise of Daesh militants who continued to strengthen their positions in the country.
Libya has been in turmoil since early 2011, when Arab Spring protests led to a civil war and the overthrow of long-time leader Muammar Gaddafi. The instability in the country has facilitated the emergence of two rival governments in Libya as well as of several militant groups in the state, such as Daesh, which is outlawed in the United States and Russia among others.