MOSCOW (Sputnik) — Automobile company Porsche said on Tuesday it "postponed" its sponsorship deal with Russian tennis player Maria Sharapova in light of her revelation about failing a doping test.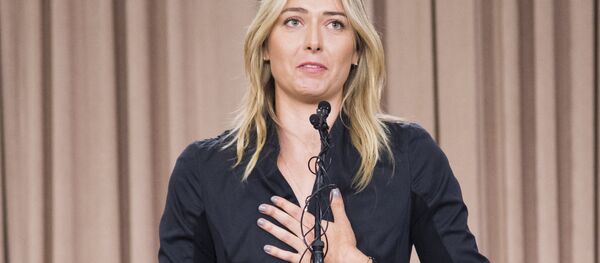 On Monday, Sharapova, a five-time Grand Slam champion, said she
tested positive for meldonium
, medicine added to the list of banned substances on January 1, 2016. She said her family doctor began issuing meldonium, also known as mildronate, in 2006 because of the health problems she had.
"The deal [with Sharapova] will remain suspended until further details are released and we can analyse the situation," the carmaker said in a statement, as quoted by The Independent newspaper.
Porsche released the statement shortly after both sportswear giant Nike and Swiss watch brand Tag Heuer had put their deals with Sharapova on hold.
Sharapova agreed in 2013 to become a brand ambassador for Porsche under a three-year sponsorship contract.