BRUSSELS (Sputnik) — Earlier, a Polish lawmaker posted on his Twitter an appeal on behalf of a number of members of the European Parliament to EU foreign policy chief Federica Mogherini calling for personal sanctions against Russian President Vladimir Putin and 28 other persons in connection with the case of a citizen of Ukraine Nadezhda Savchenko.
"I confirm. Indeed, 57 members of parliament sent yesterday a letter to VP Mogherini regarding the situation of Ms. Nadia Savchenko," Colard told RIA Novosti.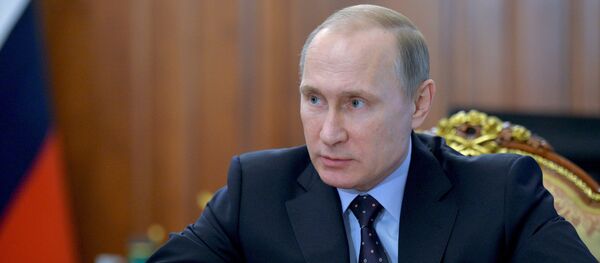 Savchenko is suspected of helping to direct artillery fire near the eastern Ukrainian city of Luhansk on June 17, 2014, that led to the death of two Russia journalists, Igor Kornelyuk and Anton Voloshin.
Russian prosecutors demand that the Ukrainian national be sentenced to 23 years in jail, while her defense team argues she is innocent. Savchenko has pleaded not guilty. The court ruling is due on March 21-22.