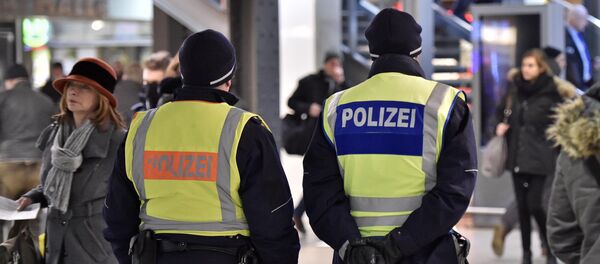 19 February 2016, 13:27 GMT
The document from the North Rhine-Westphalian department of the interior, called 'Challenges to and Impact on The Police' warned that "immigration will lead to more crime and increased police usage' to combat it."
It says the number of crimes — of violence, sexual, property theft and narcotic offences — will rise as it says that Islamists are "agitating" in asylum centers, increasing the risk of radicalization among disaffected refugees. It states that there have been "hundreds" of incidents recently in which salafists — proponents of militant Sunni Islam — have "sought contact with refugees."
The police had to respond 93,000 times to violence in refugee centers as "cultural, ethnic and religious conflicts in the accommodation, the spatial narrowness, lack of privacy and the considerable consumption of alcohol triggered conflicts. Resulting consequences must be drawn."
The significance of the document from North Rhine-Westphalian authorities is important as Cologne is the state's largest city and was the scene of a series of sex attacks, assaults and robberies at Cologne station on New Years' Day by a large number of men of North African and Arab appearance, leading to huge demonstrations against the refugees.
'Shit on Germany'
In some parts of Germany, the authorities have lost control of Muslim communities where local clerics are imposing Sharia Law. German news outlet RP Online recently reported that local police have been forced to call in reinforcements in 37 out of 48 districts.
Police in North Rhine-Westphalia say they are experiencing high levels of brutality and aggression against officers investigating crimes, with many migrant groups unwilling to help with investigations and a climate of silence among family groups. Extra police have been put on patrol in Aachen, Dortmund, Duisburg, Dusseldorf, Essen, Cologne, Mönchengladbach and Wuppertal, as well as over 20 other towns and cities.
Hans-Georg Maassen, chief of Germany's domestic intelligence service, warned last autumn that young refugees who came to Germany alone "could be easy prey for Islamists".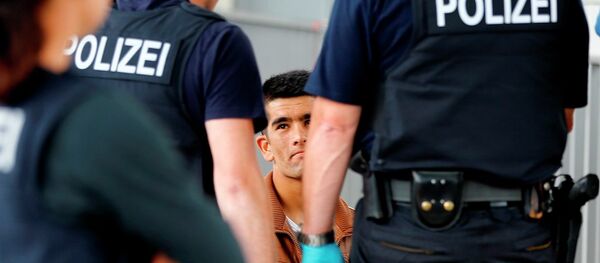 5 February 2016, 12:12 GMT
Meanwhile, senior German law officer Tania Kambouri, who has written of her experiences in her role as a police chief in a new book, speaks of the lack of respect young Muslim men displayed towards their new home, and the officers who keep the law in it.
Mrs Kambouri said police had already lost control in some areas of the country where young Muslim men proudly proclaim "shit on Germany".