The towns of Colorado City, Arizona, and Hildale, Utah, have long faced criticism that they are run by corrupt officials. During the seven-week trial, it was revealed that those who do not subscribe to the Mormon religion were subject to having their crops destroyed, unlawful arrest, and being denied police protection, electricity and water hookups, and building permits.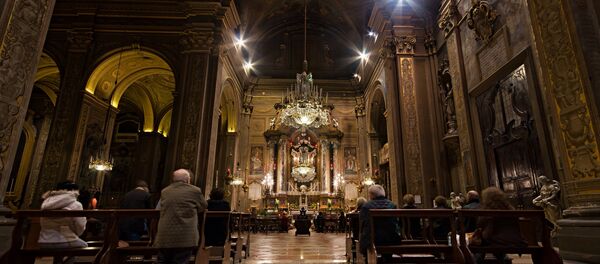 Both communities are notoriously secretive and distrustful of those they consider to be outsiders and non-believers. The majority of residents adhere to the Fundamentalist Church of Jesus Christ of Latter-Day Saints, run by convicted pedophile Warren Jeffs.
Jeffs is currently serving a 130-year sentence for sexually assaulting female minors in "spiritual" child "marriages." From prison in 2012, Jeffs named 15 men who are to father all children born within the FLDS, and banned sex for all others, including married men. Those doctrinally restrained husbands were to act solely as caretakers for the children fathered by men Jeffs deemed worthy. Thousands of people in these two towns are still said to believe in Jeffs' extremist ideology.
"DOJ asked us to dismantle a community," an attorney for both of the towns told Newser in June of 2012. "There's nothing to support the allegation that non-FLDS members are treated differently."
This week, the jury awarded six residents $2.2 million in damages, but lawyers negotiated a $1.6 million settlement.
The judge may also add punishments, which could include the disbanding of the Colorado City Marshal's Office and the handing over of their duties to local sheriffs.