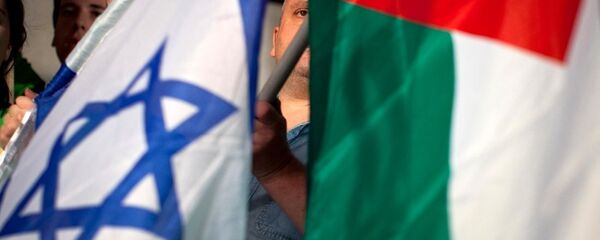 19 February 2016, 04:08 GMT
MOSCOW (Sputnik) — The assailant, a Palestinian man said to be from the West Bank city of Qalqilya, was shot and killed after he stabbed 11 people in the Jaffa port area of Tel Aviv. One of the victims, a US tourist, was later confirmed to have died in the attack. Israeli police earlier said that
three Russians had been injured
in the incident.
"There are four Russian citizens among the injured, they have injuries of various severity," the ministry said in a statement on its website.
The ministry noted that the Russian Embassy in Israel was taking steps to clarify the circumstances of the incident and provide assistance to the injured.
"Moscow decidedly denounces terrorist attacks against civilians, whatever their motivation may be," the ministry stressed.
The head of the consular department of the embassy, Ruslan Kandaurov, told RIA Novosti that the four victims were married couples from Moscow and Krasnodar. Two of them are in a serious condition.
Around 30 Israelis and several other foreigners have been killed in knife, gun or vehicle attacks, carried out mostly by Palestinian youths, since September 2015.