ANKARA (Sputnik) – Ankara and Kiev agreed to resume free trade area negotiations in mid-February, two years after talks became deadlocked nearing final stages.
"I hope that the agreement on the free trade area will be signed later this year. To accomplish this, we need to solve a number of issues related to the protection of investments and taxes," Erdogan said.
He noted that the goal was to reach $20 billion in mutual trade turnover by 2023.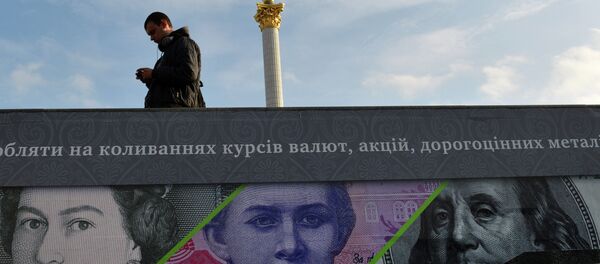 15 February 2016, 13:26 GMT
"The total population of Turkey and Ukraine is 125 million people. This is a serious market. This means that we can achieve this figure," Erdogan stressed.
The Turkish leader further pledged to continue providing aid to Ukraine "in all areas."
"A politically stable Ukraine guarantees security and stability in the Black Sea region. All countries should contribute to the support of Ukraine," Erdogan added.
Ankara provided $50 million aid to Kiev, with another $10 million planned to address Ukraine's humanitarian needs, he added.