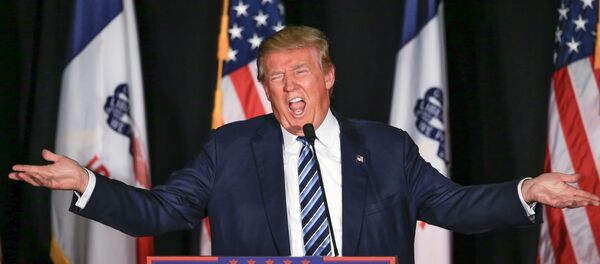 In the state of Pennsylvania, for example, nearly 46,000 people have switched from blue to red in 2016. In Massachusetts, as many as 20,000 have switched to the Republican party.
"Ditch and Switch" has its own website, launched by two sisters from North Carolina, the "Stump for Trump ladies" who are outspoken in their support of Trump. The site lists which states have closed primaries and which are open to vote for either party, and encourages Democrats to switch to support the former reality television star.
"For many years the Democratic Party has promoted agendas that most Americans did not agree with. Our country is deeply divided, and the silent majority has been bullied into silence by political posturing and underhanded agendas that favor the few while excluding the majority," the website states.
"It's time for the American people to stand behind Donald Trump and make him the nominee so that we the American people can put him in the White House. The new silent majority. Where our actions speak louder than words," it continues.
Dr. G. Terry Madonna, professor of Public Affairs at Franklin and Marshall College, spoke to PennLive about his theories on the political switch.
"With the increase in support in exit polls for Trump among working class, blue-collar Democrats, it is my belief that these are people who fall into that genre," said Madonna.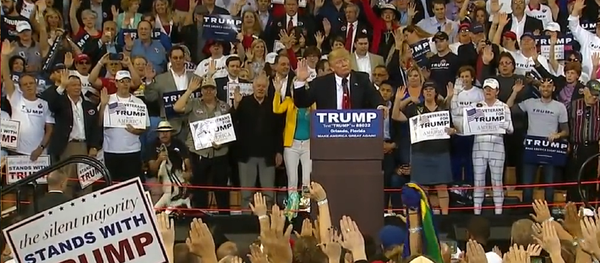 "The other possibility is that you're finding some disaffected Democrats who believe the party has moved too far to the left. There are a number of possibilities," he suggested.  
A third possibility outlines that registered Democrats, who have been voting Republican, are finally now making the switch so as to be eligible to vote in the primaries.
A portion of those, however, may be changing their party affiliation so as to vote for his rivals to keep him out of the general election.
Whatever the motivation to switch parties, it is generally agreed that Trump has something to do with it, and the candidate is shaking up the status quo of the electorate in an unprecedented way.