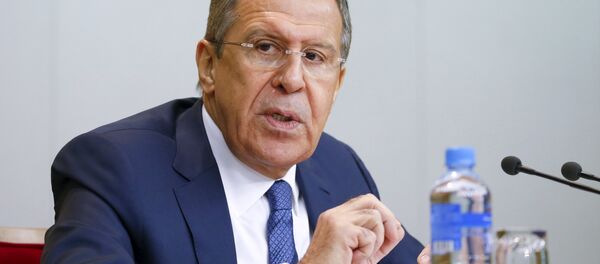 MOSCOW (Sputnik) — Russian Foreign Minister Sergei Lavrov stressed the importance of the Syrian secular democratic opposition's participation in the political process in the country, Syrian moderate opposition figure Randa Kassis told Sputnik Thursday after a meeting with the diplomat in Moscow.
"During the meeting, [Lavrov] said that the delegation of the democratic secular opposition at the talks in Geneva is a delegation which takes part in negotiations on equal conditions as delegations of the regime and Riyadh, its participation in the political process and development of the constitution is essential," Kassis, a member of the Syrian opposition delegation formed after consultations in Moscow and Cairo, said.
The opposition figure added that she had informed Lavrov of the delegation's intentions to "continue participation in the political process, despite the fact that many want it to fail."
Syria has been mired in civil war since 2011, with government forces loyal to Syrian President Bashar Assad fighting numerous opposition factions and extremist groups.
The substantive Syria peace talks are expected to begin Geneva by March 14. Three delegations have been invited to the talks – the Damascus government delegation, the moderate opposition delegation which was formed during negotiations of Moscow and Cairo, and the High Negotiations Committee which was formed in talks in Riyadh.