VILNIUS (Sputnik) — Lithuania is set to allocate 5.2 million euros (some $5.8 million) to Turkey, which has pledged to accept undocumented immigrants who entered Europe, the Lithuanian Foreign Ministry said in a statement on Sunday.
"Lithuania is due to transfer the funds to the European Commission, which administers the support of Turkey," the statement read.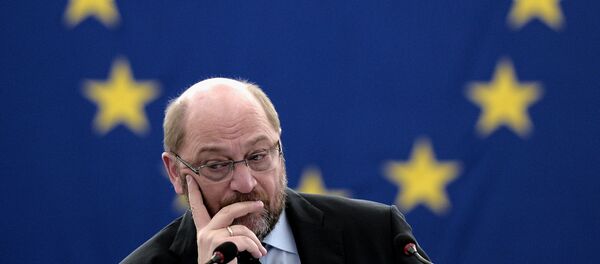 Earlier in March, the EU-Turkey summit resulted in a deal on stemming migration flows into the European Union from the Middle East through Turkey. The sides called for the speedy implementation of the EU-Turkey action plan.
Turkey has demanded an additional 3 billion euros from the European Union to deal with migrants on top of the earlier 3 billion-euro EU pledge. In exchange for the additional funding, Ankara has offered to take back all undocumented migrants that enter the European Union through Turkey and swap them on a one-for-one basis for legal Syrian refugees who are seeking to enter the bloc.