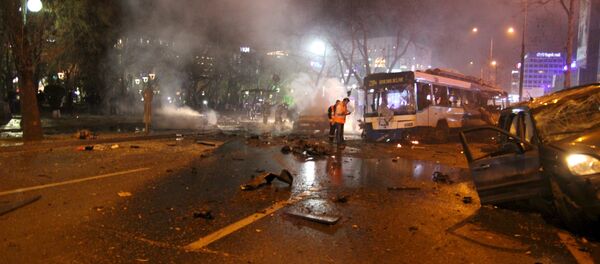 MOSCOW (Sputnik) — Russian President Vladimir Putin has strongly condemned the terrorist attack in Ankara, and expressed his condolences to the people of Turkey, Kremlin spokesman Dmitry Peskov said on Sunday.
"Vladimir Putin condemns the brutal terrorist attack in Ankara… The Russian President mourns together with all the Turkish people, who suffered another terrorist attack, in connection with numerous human victims," Peskov told reporters.
Earlier in the day, a major blast hit Guven Park in central Ankara. Local authorities confirmed that some 27 people were killed and 75 injured in the explosion.
According to preliminary police data, the blast was caused by a car bomb, which exploded while the car was parked in between two buses.