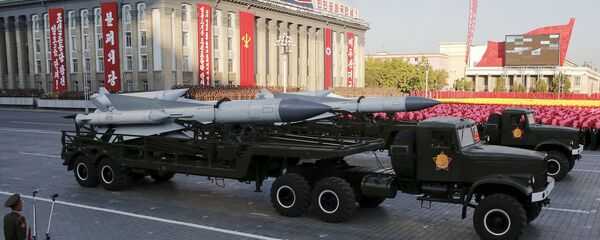 MOSCOW (Sputnik) — Washington and Seoul are holding large-scale military drills in the region – Key Resolve and Foal Eagle – amid escalating tensions with the North, which has warned it will launch an offensive at the first sign of an invasion.
The 103,000-tonne USS John Stennis leads a 7,000-strong strike group, South Korea's Yonhap news agency reported. It will join the two-week military drills, which will run from March 7 until March 18.
The North Korean military said Saturday it was ready for a pre-emptive attack against the South Korean and US troops involved in the war games, believed to be the two nations' largest ever joint exercises.