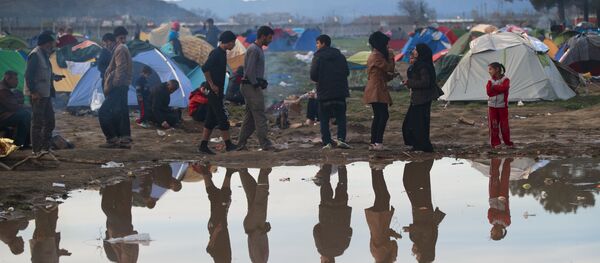 MOSCOW (Sputnik) – Over 2,000 migrants arrived on Monday at a Macedonian border crossing point with no protective fence set up in a bid to enter the country from the Greek territory, local media reported.
The migrants reportedly left the refugee camp in the Greek town of Idomeni near Macedonia earlier on Monday to find a spot on the border between the two countries where it would be possible to cross over.
According to the Macedonian Media news outlet, the refugees, who have been making their way through Greece under police supervision, were met by Macedonia's law enforcement personnel at the border. Greek police officers have reportedly warned the group of refugees that if they cross the border to Macedonia, they will be arrested by the authorities of the neighboring country.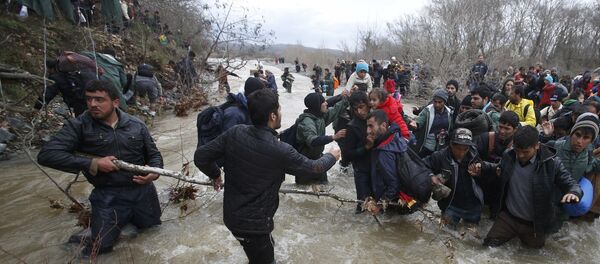 The reports come after the closure of borders along the so-called Western Balkan migrant route, what has resulted in more than 10,000 refugees being stranded in Greece at its border with Macedonia.
Undocumented migrants have been growing in numbers in Greece since February after European countries started adopting restrictive measures, such as daily limits on the number of people entering their territory, to curb the refugee influx.
Some 880,000 migrants used the Balkan route in 2015 to enter the European Union and 128,000 migrants entered the bloc through the Balkans in the first two months of 2016, according to European Council President Donald Tusk.