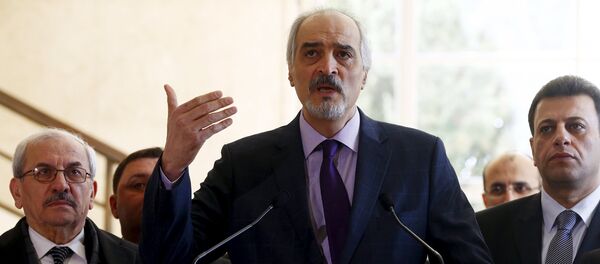 GENEVA (Sputnik) — The political process aimed at resolving the Syrian crisis is making progress despite failures at some stages, Syrian moderate opposition figure Randa Kassis told Sputnik on Monday.
"The importance of this political process is that it will continue and will never stop despite failures at some stages," Kassis, who is a member of a moderate opposition delegation at the Syria proximity talks in Geneva, said.
"We know the causes of failures at each stage of the [Syria peace] talks — they are linked to positions taken by the delegations from the Syrian government and the Riyadh-based opposition, which apparently misunderstood or never read carefully the agreements reached in Vienna [last November]," Kassis stressed.
"They claim that they agree with these agreements, but they put forward demands that contradict these agreements," she added.