Biologists or chemical weapons experts in failed states are at risk of becoming attracted to terrorist groups, and with the right knowledge chemical weapons can also be produced from industrial chemicals, bomb disposal expert Major Chris Hunter told Radio Sputnik.
​"One of the trains of thoughts is that it's far easier to turn a biology scientist specialist into a terrorist than vice versa," said Hunter.
The chemical attack Daesh carried out in Kirkuk on March 9 that killed a three-year-old girl and injured hundreds others caused symptoms similar to mustard gas, Hunter said, and referred to the capture of  Daesh chemical weapons chief Sleiman Daoud al-Afari earlier this month by US Special Forces.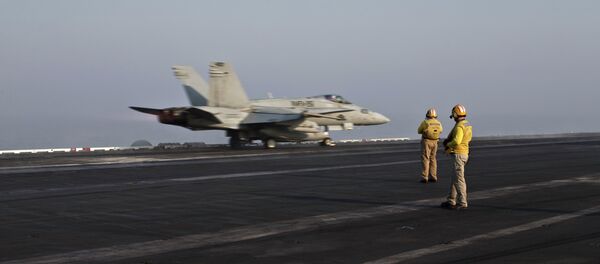 During interrogation al-Afari, who previously worked under former Iraqi President Saddam Hussein, revealed Daesh' plans to carry out mustard gas attacks.
Hunter said that the increasing number of failed states in the wake of the Arab Springs has led to greater insecurity of dangerous weapons, in contrast to the situation decades ago during the Cold War when countries acquired mass stockpiles of chemical weapons but kept them secure and did not use them in warfare.
As well as getting possession of chemical weapons in the course of its occupation of areas of Iraq, the Daesh terrorist group has also carried out raids and thefts on facilities storing chemical weapons in Libya. 
"(With) the Arab Springs and progression of failed states we have seen a significant amount of both accidents and thefts of all sorts of chemical, biological, radiological and nuclear material."
"Between 1993 and 2008 there were 1,562 confirmed incidents of illicit nuclear trafficking so it is something that is definitely a palpable threat and very difficult to secure when you rely on a nation that then becomes unsecured effectively because of a civil war."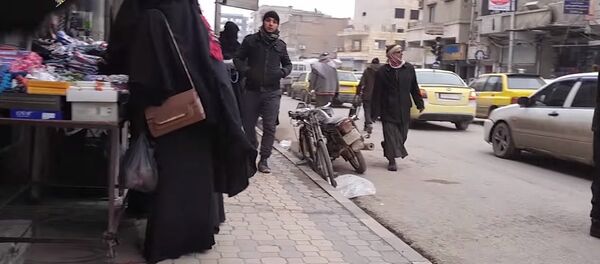 Hunter said that terrorists are less likely to carry out chemical weapons attacks outside the Middle East because it is a complicated operation and security services in Europe and the US have stepped up anti-terrorism efforts since the 9/11 attacks in 2001.
"One of the al-Qaeda commanders came up with this philosophy of 'death by a thousand cuts,' and using the online magazines started urging would-be jihadists to carry out much lower-level cruder type attacks."
"When you look at chemical weapons attacks, they are quite difficult to acquire on large scales, they're expensive."
"The problem is, they only have to be lucky once, we have to be lucky always, so it certainly is a possibility and it isn't difficult with people with the right sort of knowledge to be able to carry out one of these attacks."