Four Russia Su-25 combat jets returned from Syria landed on Wednesday evening at an airbase in Russia's Krasnodar region.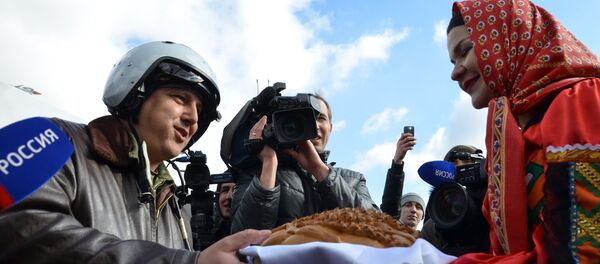 Wives, children and relatives came to the airfield to welcome the pilots home. In order to salute the welcoming committee, the attack aircraft flew low over the airfield in parade formation.
Putin announced that the Russian armed forces had fulfilled their mission in Syria and their withdrawal would begin the following day.
Kremlin spokesman Dmitry Peskov said that Russia is starting the withdrawal of its air group from Syria as conditions for internal political process in the country have been created.
"The Russian air campaign in Syria has created all necessary conditions for internal political settlement of the Syrian conflict," Peskov told reporters.
"The pullout schedule is the responsibility of the Russian Defense Ministry," Peskov said, adding that Russia will maintain the airbase in Hmeimim and the naval facility in Tartus in order to continue the monitoring of ceasefire regime.