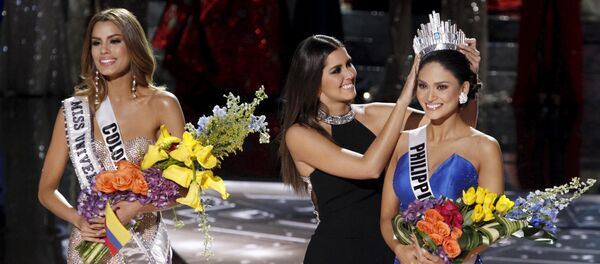 24 December 2015, 04:34 GMT
According to the Committee's statement released by local media, over the last two years more than 600,000 websites have been identified by the country's authorities as violating national laws.
Those who have published and promoted pornographic content will face up to 5 years in prison and a fine of 3 million Saudi riyals (about $800,000).
Saudi newspaper Al-Watan quoted press secretary of the Committee Faiz Al-Atiby who said that the institution has its own sources to identify and block pornographic websites in the country.
"The Committee's activities to detect and block pornographic sites are based on special sources. These sources are updated daily for the purpose of surveillance and evaluation of websites and are followed by blocking pornography. In addition, [the Committee] examines relevant reports from the users and the competent authorities," Al-Atiby said.
According to media reports published in December 2015, dozens of major porn sites appear annually in the Middle East and are free for public access. In 2015, 26 criminal cases were filed in Saudi Arabia's courts on charges of "information crime" and "creation of pornographic materials".
Earlier, in 2014 several porn websites were hacked and blocked by a user under the pseudonym "Islamic Hacker," who claimed to be fighting against "depraved data". The hacker became popular due to the fact that he started publishing videos where he showed how he hacked porn sites and other websites with "undesirable" material.