Several photos appeared on Twitter showing an alleged Turkish coastguard ship chasing a dinghy packed with refugees. According to the Maltese source, the incident happened near the Greek island of Agathonisi around 8 AM local time.
​The attackers were trying to hit the refugee boat seeking to disable its engine first using a paddle but then using a rope hook, according to witnesses. Seeing that their attempts were in vain, a bigger Turkish coastguard ship began to circle the refugee boat trying to capsize it.
​"While this was taking place, a larger coastguard vessel started circling the migrants' boat creating a dangerous wave intended to flood the engine, but could have also capsized the vessel," the Malta-based Migrant Report said.
​The chase is said to have continued for about 40 minutes before the dinghy was only half a mile away from Agathonisi's shore.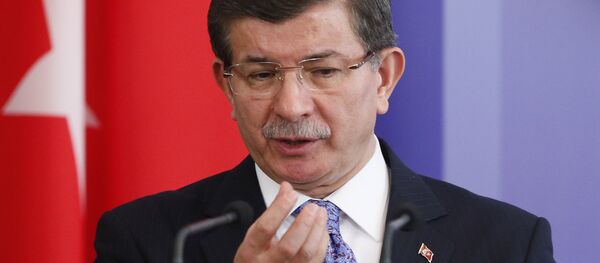 Earlier in the day, EU leaders reached an agreement on the EU-Turkey action plan that envisions a one-for-one exchange of undocumented migrants for approved refugees.
Europe is currently tackling a major migrant crisis as thousands of people are traveling across the Mediterranean Sea from conflict-torn countries in North Africa, the Middle East, and Central and South Asia, to find safe haven in European countries.