MOSCOW (Sputnik) — FlyDubai Boeing 737-800 from Dubai crashed at about 03:50 Moscow time (00:50 GMT) on Saturday while attempting landing amid poor weather conditions at the Rostov-on-Don Airport (ROV). All 62 people on board the aircraft were killed in the crash.
"The President of Russia expresses deep condolences to all who lost their loved ones in the crash," Peskov said.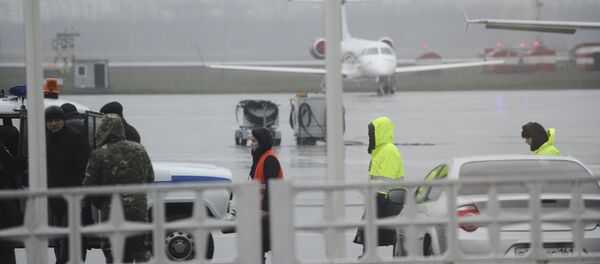 "[Rostov-on-Don] Governor Vasily Golubev and Emergency Situations Minister Vladimir Puchkov reported to Putin about the search operations being conducted at the crash site. The head of state noted that the main thing now is working with the families and friends of the victims," ​​the spokesman said.
He added that Transport Minister Maxim Sokolov, Minister of Emergency Situations Vladimir Puchkov, head of Russia's civil aviation regulator Rosaviatsia Alexander Neradko and presidential envoy to the Southern Federal District Vladimir Ustinov had been sent to the crash site.
A tailstrike was a possible cause of the tragedy, according to an emergencies source.