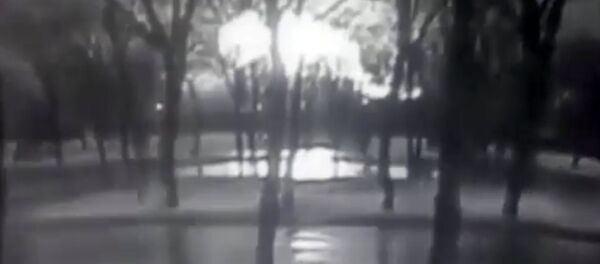 Investigators are recovering the remains of the victims which will be subjected to forensic examination. They are also searching for the second flight data recorder.
"The investigators are studying flight documents and examining the actions undertaken by the airport's emergencies services. They are establishing contacts with FlyDubai representatives who will soon arrive in Rostov-on-Don," Markin added.
FlyDubai Boeing 737-800 plane from Dubai crashed at about 03:50 Moscow time (00:50 GMT) on Saturday while attempting landing amid poor weather conditions at the Rostov-on-Don Airport (ROV). All people on board the aircraft, 55 passengers and seven crew members, were killed in the crash.
© Sputnik
Principle of Flight Data Recorder's Operation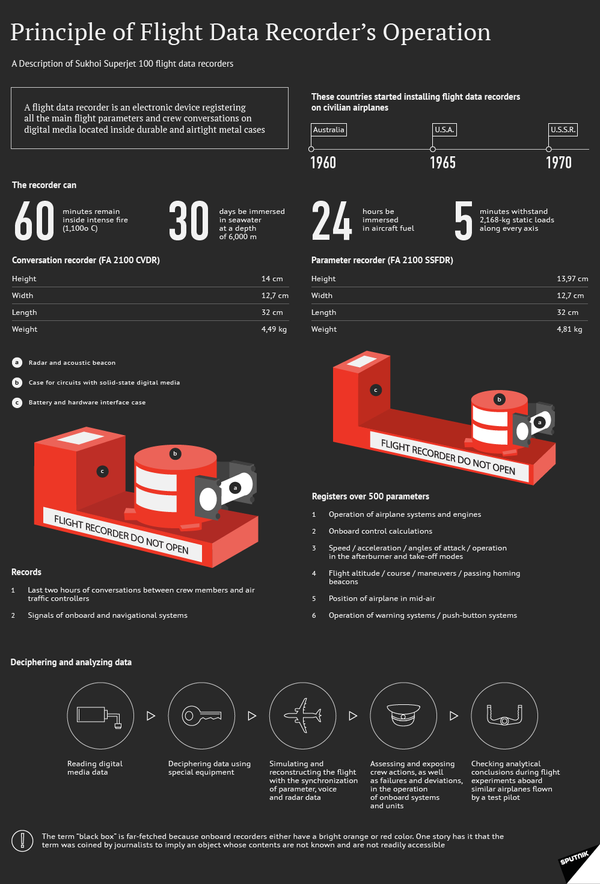 Principle of Flight Data Recorder's Operation