French President Francois Hollande "completely failed in his attempts to normalize relations with Russia," said Fillon, one of the leaders of the center-right Republicans ("Les Republicains") party.
"Russia should be our ally, we can't defeat terrorism and solve the Syrian crisis without [Moscow]," Fillon told the RTL radio station.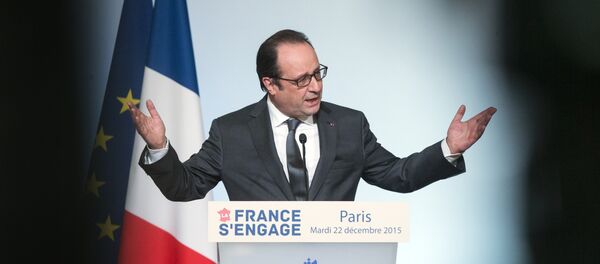 31 January 2016, 17:41 GMT
The former prime minister said that although the French government made statements earlier that it would coordinate its anti-terrorism efforts with Russia, Paris has done virtually nothing to cooperate with Moscow, Fillon said.
Following the November 2015 Paris terrorist attacks, France promised to work with Russia to fight against Daesh in the Middle East. But as Fillon said, there can't be full trust between the partners when one of them has sanctions imposed against the other.
"One of the reasons is anti-Russian sanctions. One can't be an ally on the one hand, and then impose sanctions against that ally on the other hand. Francois Hollande should have encouraged our EU colleagues to lift the sanctions against Russia, but we continue this short-sighted policy," the former prime minister explained.
Earlier this month former French president Nicolas Sarkozy told Le Monde that his country was "in a state of stress" and urged the government to lift sanction against Russia, as they were hurting the French economy.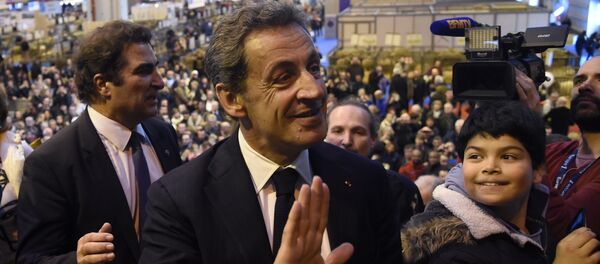 Sarkozy also made a bold statement, saying that France needs a new president, as Hollande was clearly failing as the country's leader.
"One can feel anxiety, despair and fear. I have never seen France in such a state of stress," Sarkozy told Le Monde. "It's time to urgently help farmers… and change the president!"
In 2014, relations between Russia and the West deteriorated over Crimea's reunification with Russia and Moscow's alleged involvement in the Ukrainian internal crisis. The European Union, as well as the United States and some other countries, imposed several rounds of sanctions on Russia's energy, banking and defense industries.