BEIJING (Sputnik) — The Sputnik news agency has a good chance of finding a large audience in China by providing services in Chinese, the Russian ambassador to the country, Andrey Denisov, told Sputnik.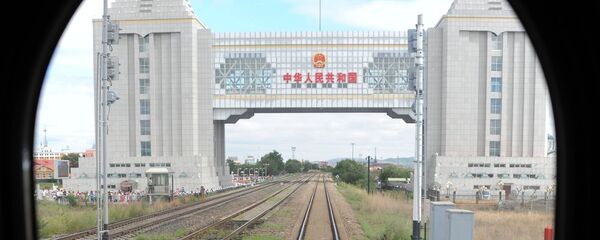 According to the ambassador, Russia already has "tangible" media projects in China and expects to enter the country's Internet space with its television programs available on Chinese cable television networks.
"In China, we have to work in the Chinese language. That is why… Sputnik's Chinese-language project definitely has a great chance of reaching a wide audience," Denisov said.
The Russian Embassy in China welcomes the support and appreciates the good results achieved by Sputnik in the country and expects that the project will enjoy further development.
As for bilateral relations, Moscow and Beijing do not have any unresolved political problems, while the scale of their cooperation is rather large, Denisov said.
Sputnik is a news agency and radio network with multimedia news hubs in dozens of countries. Sputnik broadcasts through its websites, analog and digital radio, mobile apps and social media. Sputnik newswires in English, Arabic, Spanish and Chinese are available by subscription around the clock.