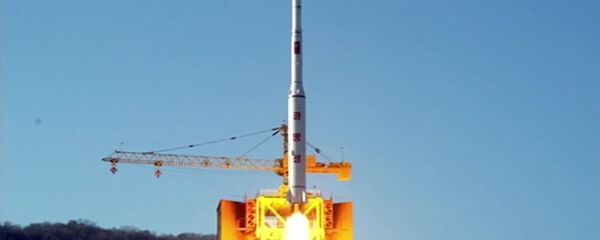 MOSCOW (Sputnik)
–
In early January, North Korea said it had successfully carried out a hydrogen bomb test, and put a satellite into orbit on board a long-range rocket a month later, violating UN Security Council resolutions. Earlier in March, Pyongyang conducted several short-range
missile launches
into the Sea of Japan.
"We will monitor what is happening and will think about ways of minimizing the additional risks that emerge as a result of the provocative and reckless behavior of our North Korean partners," Denisov said.
The situation concerning the nuclear problem on the Korean Peninsula has further deteriorated, as the North Korean leadership is ignoring the voice of reason, the ambassador stressed.
"We and our Chinese counterparts will be working together in the closest way [possible] to ensure that the provisions of the [UN Security Council] resolutions are observed," Denisov added.
On March 2, the United Nations Security Council adopted a new resolution in response to Pyongyang's repeated violations of its obligations under earlier UN decisions. The sanctions introduced under the resolution target multiple sectors of North Korea's economy and ban conventional arms sales as well as the delivery of aviation and rocket fuel to the country.