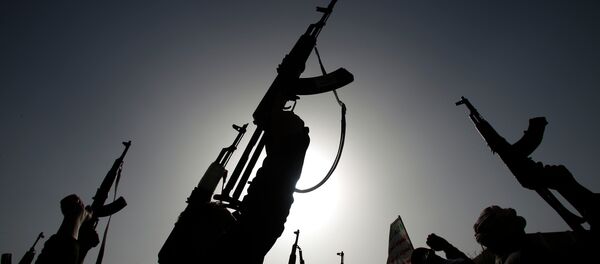 MOSCOW (Sputnik)
–
Parties to the Yemeni military conflict agreed to hold a new round of peace talks in Kuwait and expressed their readiness to create a national unity government during a meeting in Sanaa, UN Special Envoy for Yemen Ismail Ould Cheikh Ahmed said Monday.
"Fruitful meetings in Sana, and agreement that Kuwait is a place of upcoming Yemeni negotiations…[Parties] agree on political solution and formation of a national unity government," the special envoy wrote on his official Facebook page.
The date for a new round of intra-Yemeni talks has not yet been announced.
The first round of talks between Yemeni government representatives and Houthi rebels took place in Geneva in December 2015.
Yemen has been engulfed in a military conflict between the government headed by Abd Rabbuh Mansur Hadi and Shiite Houthi rebels, who have been supported by army units loyal to former President Ali Abdullah Saleh. Since late March 2015, a Saudi-led coalition has been carrying out airstrikes against Houthi positions at Hadi's request.