After a number of embarrassing setbacks, the F-35 Lightning II conducted its maiden flight in December 2006. Early tests revealed more problems with the aircraft's hardware and software, but the Pentagon pushed for further development.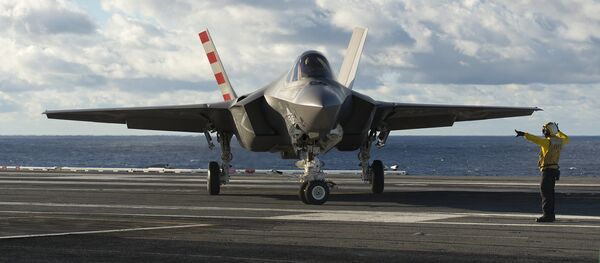 Still, before the US Air Force can declare initial operational capability (IOC) for the F-35A, it must have an operational squadron of at least a dozen of the fighters, and its pilots must be trained, manned, and equipped to carry out any and all combat missions for which the fighters are designed.
There are a number of factors which could prevent the Air Force from achieving that stated goal.
For one, Lockheed Martin is struggling to perfect the F-35's logistics system. While the defense contractor's development team hoped to declare the systems fully operational August 1 of this year, problems with the Autonomic Logistics Information System (ALIS) version 2.0.2 could delay that date by as much as 60 days.
According Lockheed program manager Jeff Babione, engineers have been unable to coordinate ALIS with the F-35's propulsion system.
"It's extremely important that we provide that capability to our war fighter and we want to make sure we get that right, so we are spending a little extra time, Lockheed Martin and its counterparts, working through the infrastructure to make sure we have a solid foundation that we can add that [propulsion system] capability on top," he said, according to Defense News.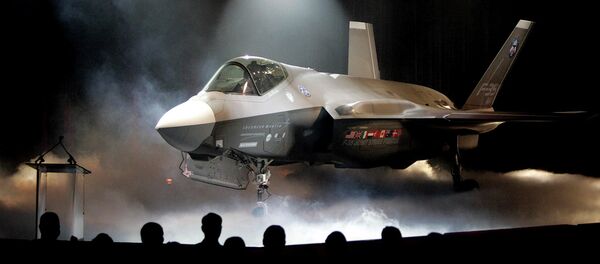 "While it's important we get this done within that window of time, that August to December [2016] or Air Force IOC, our primary focus is making sure that it works correctly."
The plane's Block 3i software is another source of ongoing problems. A computing error causes what engineers describe as a "choking" effect that forces the aircraft's systems to be rebooted periodically. While the Lockheed teams claims to have developed an updated version of the program, it has yet to be tested.
"We have put in a number of corrections for the problems that we observed on previous flight testing, so we're anxious to see how that performs, if we do in fact achieve the stability that's required for IOC, or if there's still some more work to do," said Orlando Carvalho, Lockheed's executive vice president for aeronautics, according to Defense News.
It also remains unclear whether the F-35's "smart" capabilities are operating at full capacity.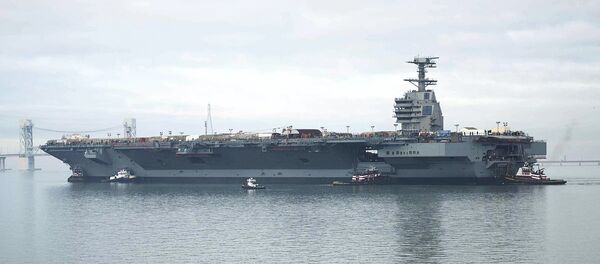 "They are learning, they are getting better, but there's still a demand signal there we will have to work through," said Maj. Gen. Jeffrey Harrigian, director of the F-35 integration office, according to Defense News.
Previous setbacks for the F-35 include cybersecurity concerns, problems with the helmet interface, and an inability to outperform older fighter jets in dogfight maneuvers. The most expensive weapons program ever pursued, the cost of the F-35 is estimated to have now reached some $1.3 trillion.
But Air Force officials remain confident that the plane's completion is within sight.
"We are more and more operationalizing the airplane, and getting the airplane into the hands of more and more airmen that are gaining a greater appreciation for how lethal the airplane is, how survivable it is and some of the different missions that we can execute with the airplane," Harrigian stated, adding that, "I think it's healthy to have this discussion."