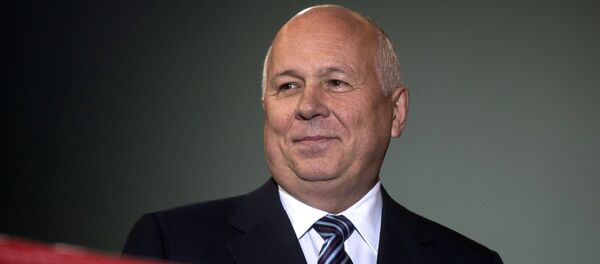 In an interview with Sputnik, Vyacheslav Leonov, press secretary of the Russian energy holding Inter RAO-Export, said that the company is poised and ready to take part in developing an array of major energy projects in Iran.
He recalled that Inter RAO-Export recently signed two separate memorandums with its Iranian counterparts, which are expected to help the company foray into Iran's energy market.
© Photo : interraoexport.ru
The Dez Dam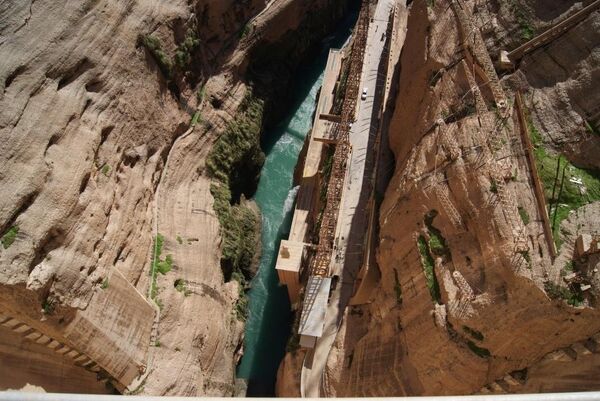 The Dez Dam
© Photo : interraoexport.ru
The first Memorandum of Understanding pertains to expanding the Dez hydropower dam in Iran's western Khuzestan province, while the second document is related to Inter RAO-Export's participation in the upgrading of the Ramin thermal power plant, also located in Khuzestan, according to Leonov.
"The memorandums pave the way for our energy cooperation with Iranian colleagues in terms of the implementation of these two projects," he said.
He added that Inter RAO-Export experts are due to arrive in Iran in April in order to prepare technical and commercial proposals regarding the project.
"As a rule, such memorandums are clinched on an indefinite basis, something that is seen as the first step to hammer out the road map for the sides' actions in the near future. There is an understanding that it will take us a few months to send commercial proposals to the Iranian side," Leonov said.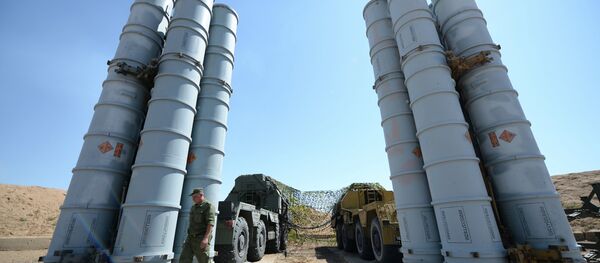 He pointed out that these two projects had emerged as a result of full-fledged cooperation between
Russia and Iran
within the framework of a bilateral intergovernmental commission.
The Dez hydropower dam was built in 1963 on the Dez River. With a reservoir capacity of over 3 billion cubic meters, the dam is currently capable of generating 520 megawatts.
The Ramin plant is located in the city of Ahvaz and has a 1,830-MW generation capacity.