MOSCOW (Sputnik) — NATO is experiencing an internal development crisis, Russian Foreign Ministry spokeswoman Maria Zakharova said Tuesday commenting on statements from US presidential candidate Donald Trump.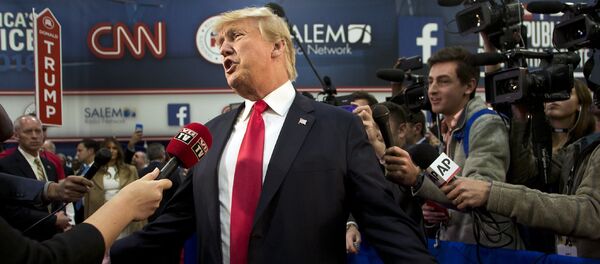 On Monday, Trump
criticized NATO
, saying that US involvement in the alliance needs to be drastically decreased, as it is too expensive.
"It just shows that the organization is probably experiencing its own internal development crisis, because all the existing mechanisms should operate, including at difficult times. If in difficult moments, the work of the alliance is blocked, then something is inherently wrong with it," Zakharova told Lifenews TV channel.
In February, the White House announced the 2017 US budget which includes $3.4 billion to support the US-NATO European Reassurance Initiative (ERI). The initiative seeks to increase US forces' training and rotational presence across Europe; increase the US Navy's participation in NATO naval deployments; deploy additional equipment and improve existing infrastructure; and build partner country capacities.