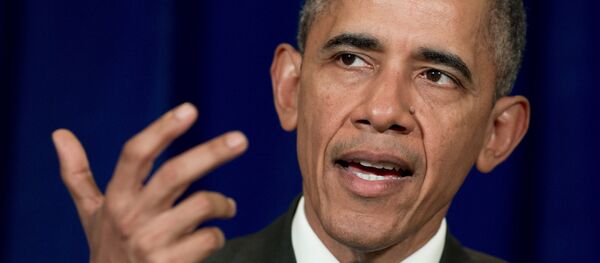 HAVANA (Sputnik)
–
The United States and Cuba continue to have serious disagreements on the issue of human rights amid the Cuban normalization process, US President Barack Obama stated at the meeting with the Cuban dissidents in Havana on Tuesday.
"It requires often times great courage to be active in civic life here in Cuba," Obama said. "This is an area where we continue to have deep differences with the Cuban government."
Obama met with Cuban dissidents on the grounds of the US embassy in Havana as part of his historic visit to the island nation.
"My hope is that by listening and hearing from them that we can continue to refine our policy in such a way that ultimately the Cuban people are able to live freely and prosperously," the president added.
The meeting was attended by US Secretary of State John Kerry, National Security Adviser Susan Rice, Charge d'affaires ad interim in Havana Jeffrey DeLaurentis, Assistant Secretary of State Roberta Jacobson, and White House Deputy National Security Advisor Ben Rhodes.
According to a fact sheet released during Obama's visit to Cuba, the United States will continue to call out the Cuban government's violations of human rights and will advocate for the respect of universal human rights, including freedom of expression and peaceful assembly.
On Monday, Obama announced that Havana would host the 2016 US-Cuba Human Rights Dialogue.