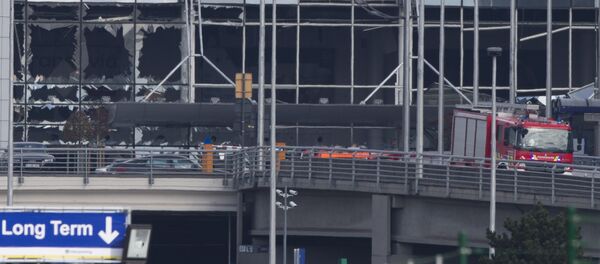 Khalid and Brahim el Bakraoui
carried out suicide attacks at Brussels airport and on the metro on Tuesday, the federal prosecutor confirmed on Wednesday. According to the authorities, the airport bomber Brahim El Bakraoui had left a video will on a computer.  
According to the obtained Bakraoui's will, he was "in a rush", "didn't know what to do, hunted everywhere, no longer safe" and he "didn't want to end up in a cell", Frederic van Leeuw said at a press conference. 
The prosecutor said that the police found 15kg of explosives in the Schaerbeek area of Brussels. At a raid in the Brussels district of Schaerbeek on Tuesday night police found 150 litres of acetone, 30 litres of oxygenated water, detonators, a suitcase filled with screws and nails as well as materials, such as plastic boxes, needed to pack up the explosives.
© Sputnik
Series of terrorist attacks in Brussels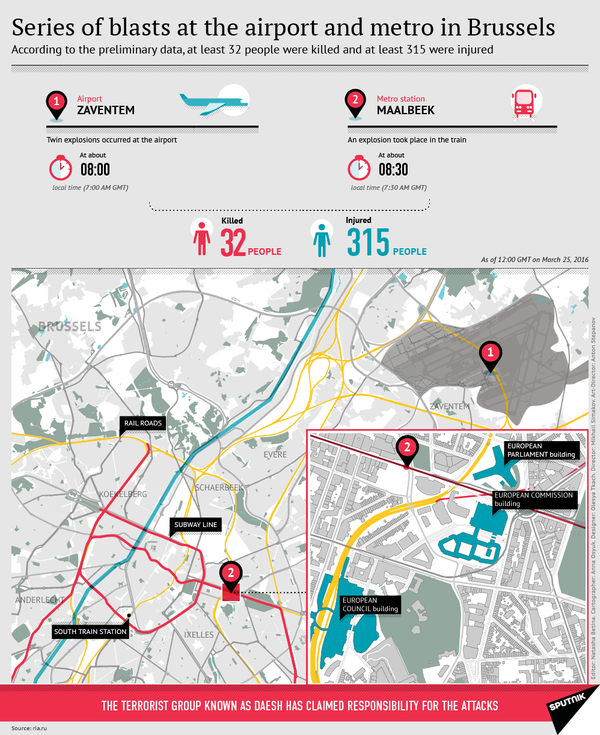 Series of terrorist attacks in Brussels
Belgian authorities say several people who are possibly linked to the attacks are still at large.  
Van Leeuw also dismissed local media reports that Najim Laachraoui, suspected of involvement in both the Brussels explosions and last year's terrorist attacks in Paris, had been detained.
"Laachraoui has not been arrested," he told reporters.  
On Tuesday, 31 people were killed and some 270 injured in two bomb blasts in the Brussels Zaventem airport and an explosion at the metro station in central Brussels. The country's security level has been raised to maximum following the attacks.