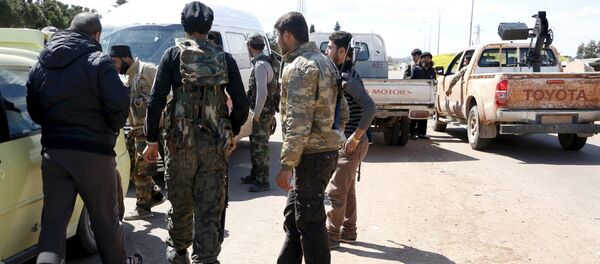 25 February 2016, 08:01 GMT
MOSCOW (Sputnik)
–
Speaking ahead of a meeting with his German counterpart Frank-Walter Steinmeier, Lavrov expressed hope that Europeans would "set aside geopolitical games and unite against the terrible threat of terrorism, in order not to allow terrorists to administer affairs on our common continent."
The minister added that the Organization for Security and Co-operation in Europe (OSCE) could play a key role in these anti-terrorism efforts as cooperation between Russia and NATO has been suspended.
In addition to European terrorism prevention, Lavrov said he and Steinmeier would discuss various bilateral matters, as well as international issues such as the conflicts in Syria and Ukraine.
"I look forward to a constructive dialogue," he said.