"The Syrian army regained control of the historic town of Tadmur (Palmyra) with small weapons," a Syrian brigadier-general told Sputnik. Thus, he emphasized that the town was taken without air assistance.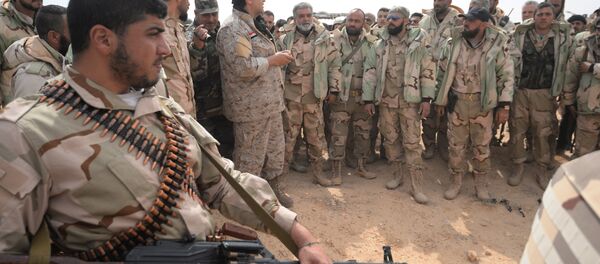 Syria has been in a state of civil war since 2011, when mass anti-government protests against President Bashar Assad escalated to an armed confrontation between government troops and allied militia on the one hand, and Syrian opposition factions and radical Islamists on the other.
Palmyra has been under Daesh control since May 2015. The terrorist group, which is outlawed in many countries, including Russia and the United States, has already destroyed part of the ancient city, which is a UNESCO World Heritage site.