HAVANA (Sputnik) — Pastrana's remarks come after US President Barack Obama on Tuesday finished a historic three-day visit to Cuba, the first by a US president since 1928.
"The embargo. It covers every aspect, every instance of the Cuban life. You find it everywhere, in schools, in hospitals. Everywhere you find the difficulties the embargo poses," Pastrana said.
According to Pastrana, Obama's trip has "a lot of potentialities" for the normalization of the US-Cuban relations.
"There is a big amount of possibilities for this administration to ease the difficulties that this embargo poses as real barriers to better the relationship…. lets hope it [visit] builds up a real new relationship," Pastrana said.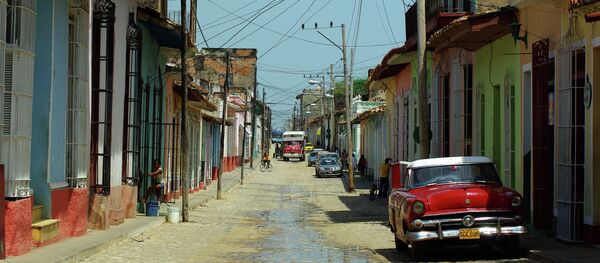 In December 2014, Obama announced that the United States would begin to normalize relations with Cuba after more than 50 years of non-engagement and hostilities. While the two countries reopened embassies in their respective capitals in July 2015, the congressionally-mandated US trade embargo continues to remain in effect.
On Tuesday, Obama once again called on Congress to lift the embargo. Later in the day, Congressman Don Beyer told Sputnik that the US Congress could lift trade sanctions imposed on Cuba before the end of 2016.