MOSCOW (Sputnik) — Flight tests of the latest Russian-made refueling tanker aircraft, the IL-78M-90A, will begin this year, Ilyushin Aviation Complex Chief Designer Nikolai Talikov said Thursday.
"The plane will be released and commence flight tests this year," Talikov said.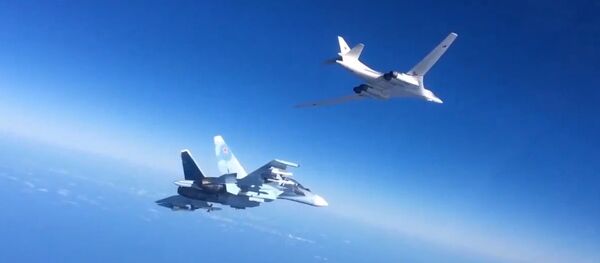 23 December 2015, 12:43 GMT
Currently, the
Il-78M-90A
is being constructed in the Russian city of Ulyanovsk. The aircraft will be a first Russian-made refueling tanker, Talikov added. Previously, the IL-78 series of planes were built in Uzbekistan.
Ilyushin is a part of Russia's United Aircraft Corporation. Ilyushin specializes in manufacturing passenger, military and civil transport aircraft as well as special-purpose aircraft.