Lawmakers in the UK are Thursday reviewing the Investigatory Powers Bill, which is draft legislation requiring Communication Service Providers (CSPs) to keep details of users' browsing history, social media interactions, emails and other data.
Just closed the 2nd reading of #IPBill which is vital if we are to take the battle to terrorists & criminals and keep British people safe

— Philip Hammond (@PHammondMP) 15 March 2016​
Critics say the gathering of bulk communications data is a breach of privacy.
"Do we really want to live in a country where the police try to access all of our texts and WhatsApp messages to our loved ones, the emails from our friends, the Facebook messages we've sent and the Snapchat photos our friends send us?" the Open Rights Group said in a statement."
"We think the police and intelligence services should target people suspected of crimes instead of collecting everyone's data, all of the time."
Sadly I suspect the hideous Brussels attacks may have removed the last vestige of a chance for rational debate over the #IPbill.

— Paul Bernal (@PaulbernalUK) 22 March 2016
If spooks need the mass injustice of the #IPBill to do their job then they are failing

— Will Black (@WillBlackWriter) 15 March 2016​​
However, the recent atrocities in both Paris and Brussels have brought calls for greater surveillance powers for law enforcement agencies. Writing for Euractiv, George Friedman, founder and chairman of Geopolitical Futures, a global analysis company, said:
"The problem of intelligence is that it must assume that anyone might be a terrorist."
"Intelligence of this sort is a process of discarding. You begin with the assumption that you have no idea what you are looking for, and over time you find the basis for dismissing some, then more and then focusing on a few.
"This sounds reasonable, until you consider that the process requires you to examine virtually everyone. If everyone is suspect — and they should be — then everyone is subject to examination and no one has the right to privacy," he wrote.
Privacy v Protection
Intelligence agencies are demanding more access to data from CSPs, with Apple and the FBI in a stand-off over unlocking the iPhone belonging to a gunman. The US case arose following the terrorist attack in San Bernardino, California, on December 2, 2015, in which 14 people were killed and 22 were seriously injured.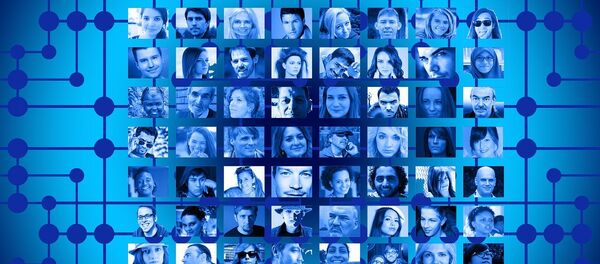 The FBI is demanding Apple allow it "backdoor" access to its iOS software, although the court case has been suspended while the FBI investigates a possible method of hacking the phone by a third party.
John Brennan, director of the CIA told a recent security conference that the revelations of mass surveillance by former CIA operative Edward Snowden had damaged the ability of intelligence agencies to monitor terrorist communications.
"In the past several years, because of a number of unauthorized disclosures and a lot of hand-wringing over the government's role in the effort to try to uncover these terrorists, there have been some policy and legal and other actions that are taken that make our ability collectively, internationally, to find these terrorists much more challenging," he said.
Intelligence agencies around the world are pushing for greater powers of surveillance and the retention of massive amounts of data, while privacy campaigners are opposing the extension of those powers tooth and nail.
However, Daesh — in creating massive havoc and in Paris and Brussels — are pressing the case for mass surveillance and loss of privacy and thus, may have a huge effect on the liberties of many more people than they kill. As the saying goes: the bomber will always get through. Even without a bomb.