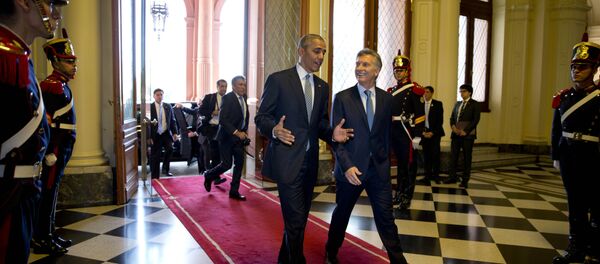 WASHINGTON (Sputnik) — The United States failed to promptly stand up for human rights during the military dictatorship in Argentina that followed the 1976 coup in that country, US President Barack Obama said in a joint press conference with Argentinian President Mauricio Macri on Thursday.
"Democracies have to have the courage to acknowledge when we don't live up to the ideals that we stand for, when we have been slow to speak out for human rights, and that was the case here," Obama stated.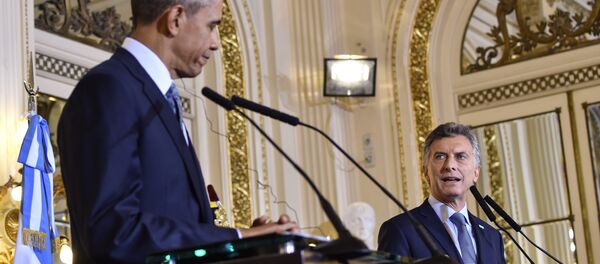 There was a controversy, Obama noted, surrounding US actions in those "dark days" for Argentina. The US president added that the United States intends to declassify information on the 1976 military coup in Argentina, including military and intelligence records.
On Tuesday, Obama arrived in Argentina for the 40th anniversary of the 1976 military coup in which President Isabel Peron was overthrown. The coup triggered the so-called "Dirty War" in which tens of thousands of Argentines were imprisoned, tortured and murdered.